LCD Stretched Bar Display, Shelf Edge Digital Signage, Stretch LCD Display, Shelf Edge Advertising Player also known as Digital Signage, Digital Advertising Signage, Multi-media Advertising Player, is new generation of intelligent and interactive Multi-media Play Device which is based on LCD display technology, Smart touch technology, Information technology, Networking technology and Multimedia System Control. There are Mainly two types of LCD Stretched Bar Display, Shelf Edge Mount LCD Display and Ceiling Mount Stretched Bar Display. There are 19inch, 23inch, 24inch, 28inch, 29inch, 36inch, 37inch, 43inch, 48inch, 88inch devices for option. And we can provide you with OEM and or ODM services, with customized Devices Color, Sizes, your Company Logo, Package, and Starting up logo etc.
They are widely used in Super market, Shoping Mall, Retail Store, Restaurant, Banking Securities Institutions, Transportation Center, Metro Station, Public Place etc.
I, Shelf Edge LCD Display Digital Signage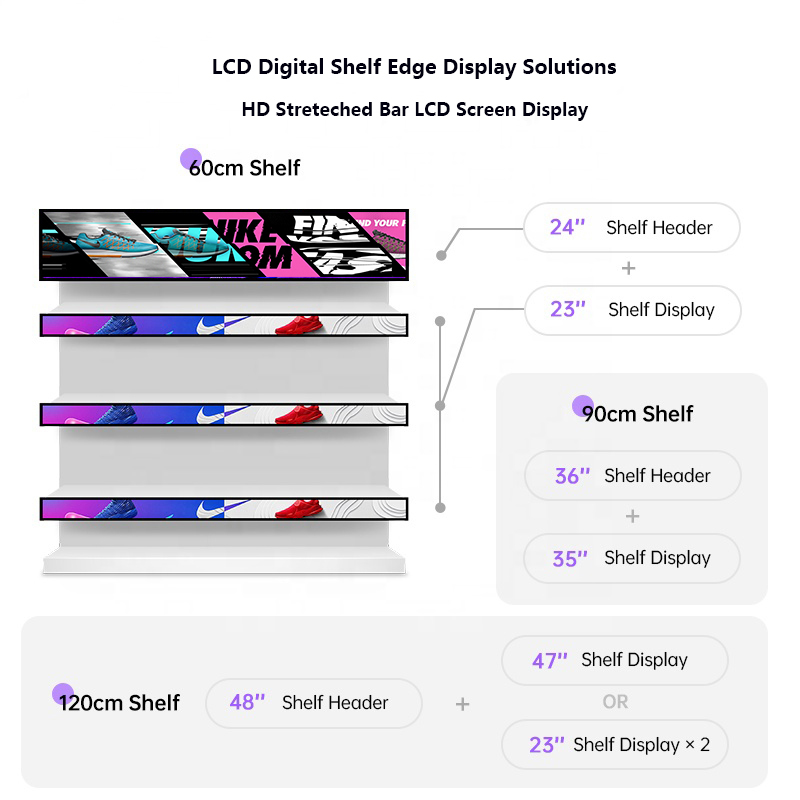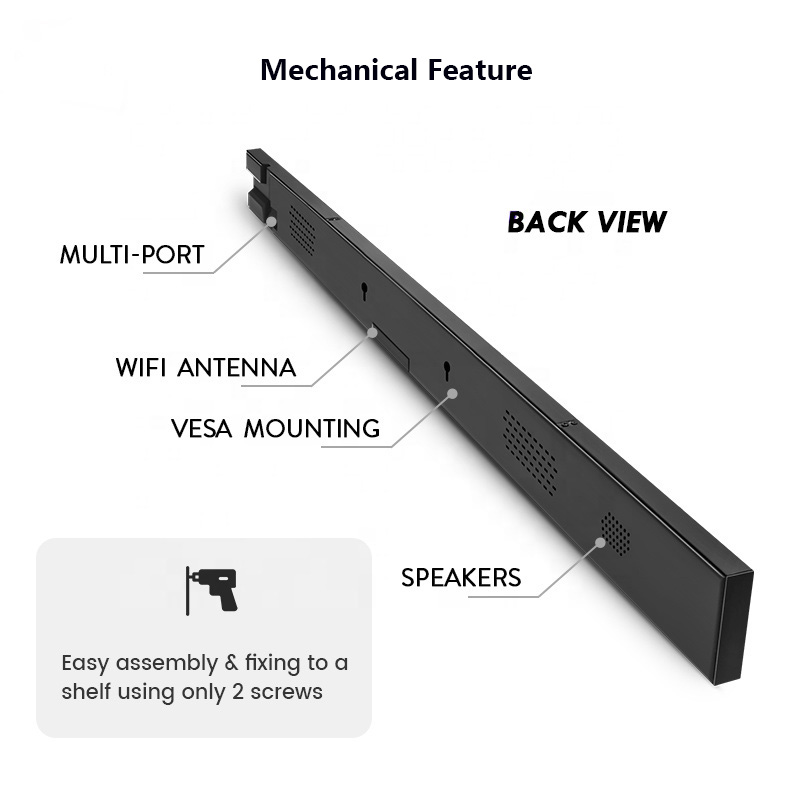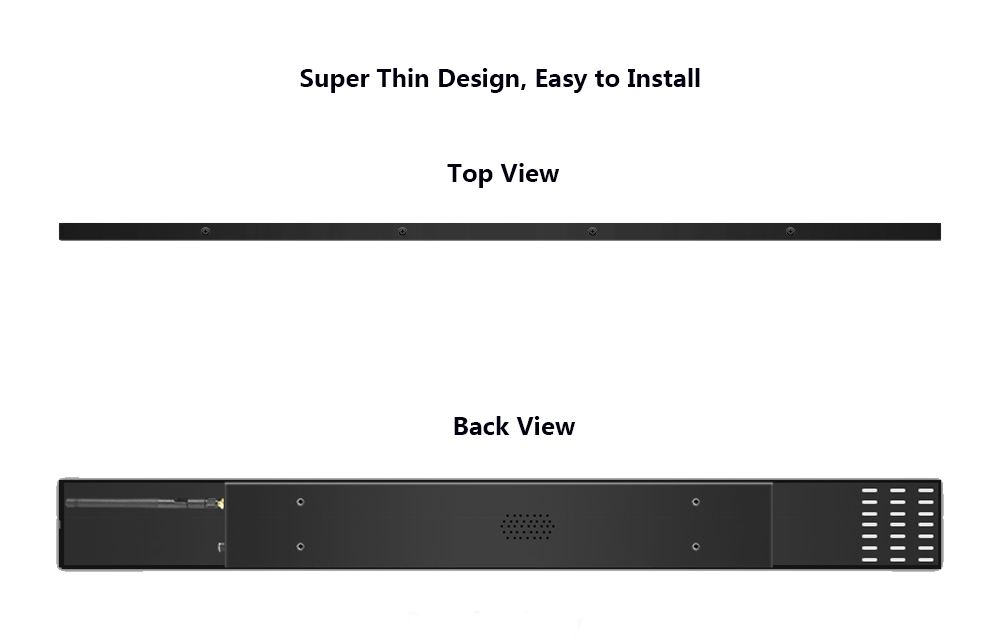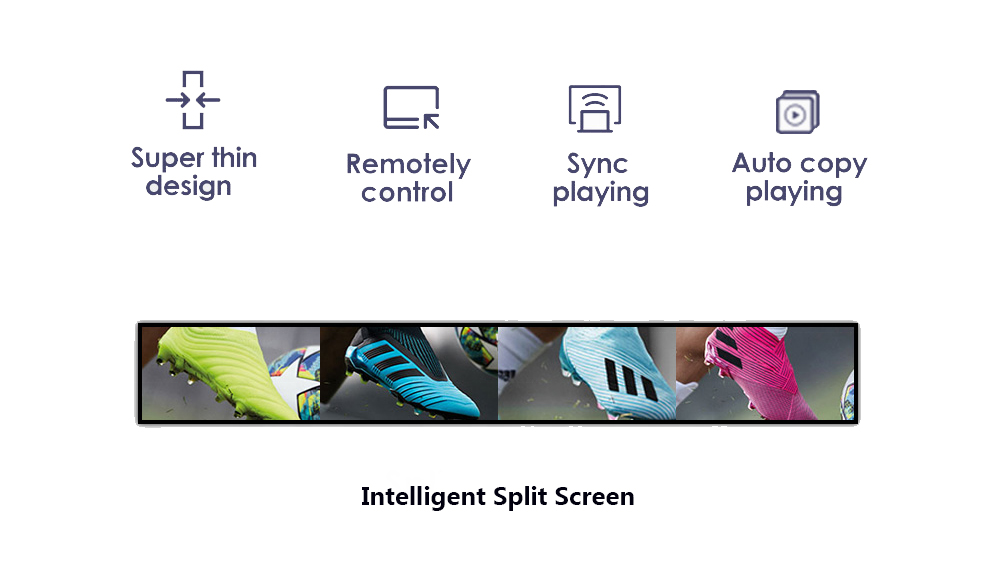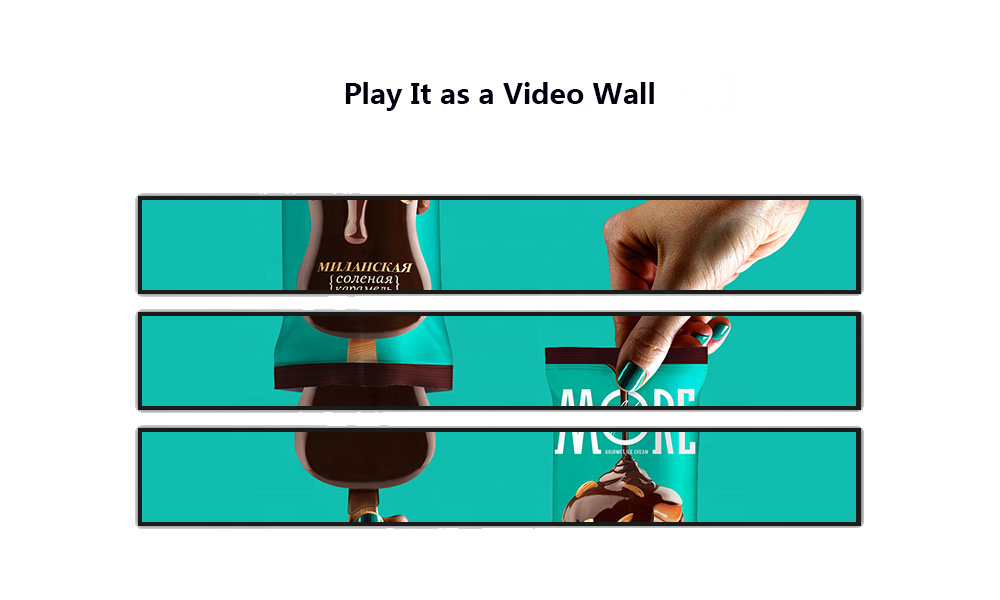 II, Ceiling Hanging Mount Double Side LCD Digital Signage,Advertising Player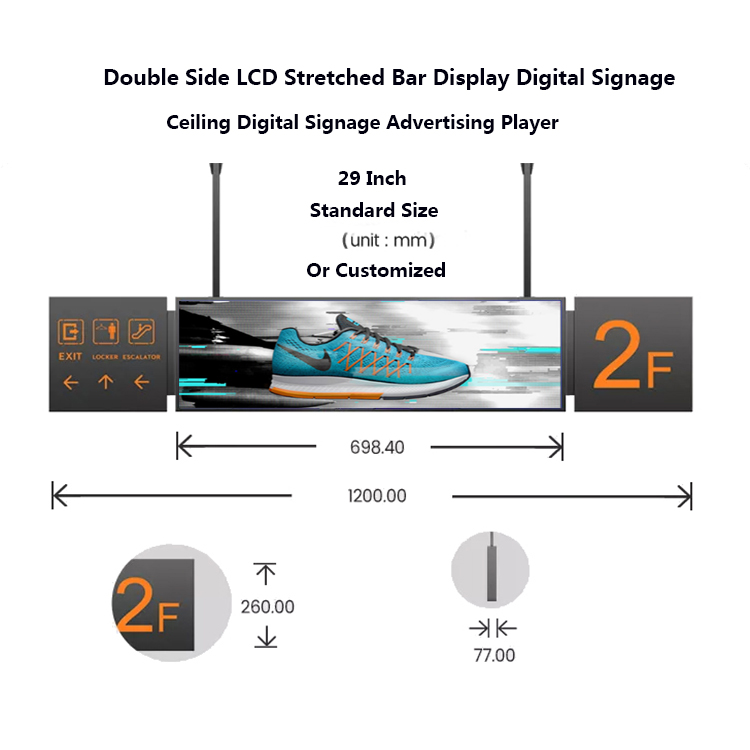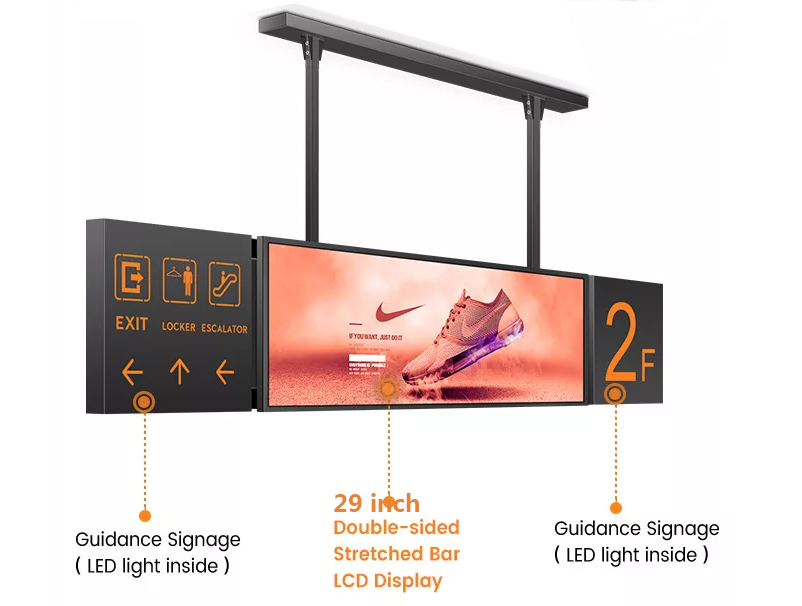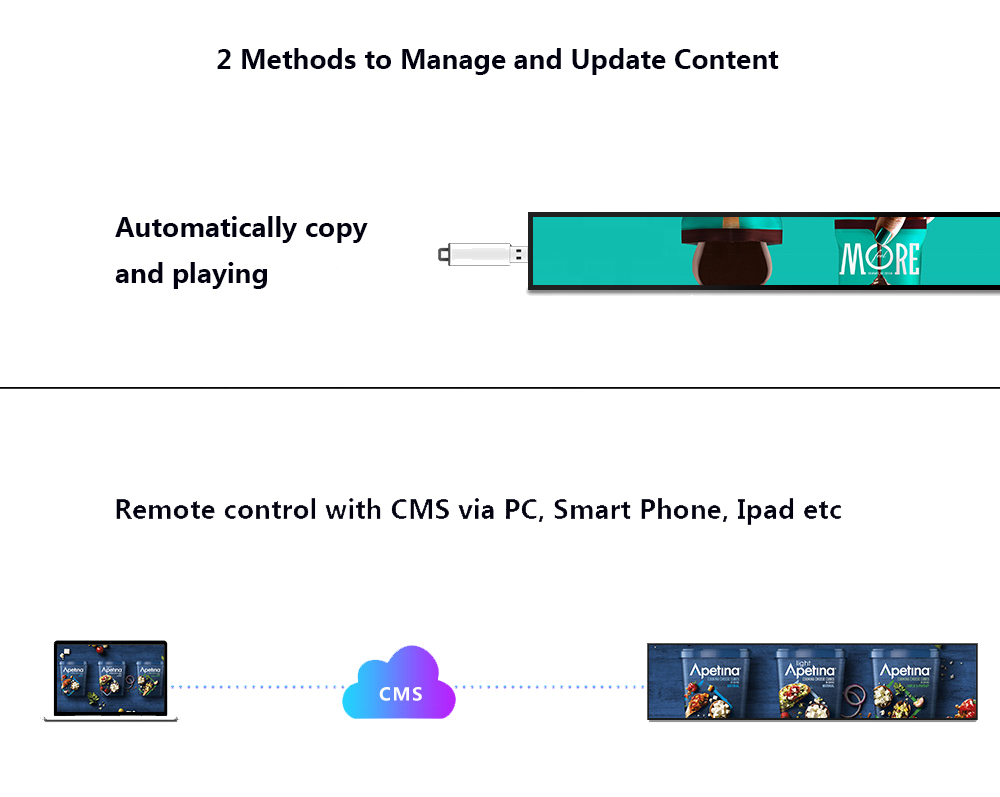 Key Features
Stretched bar LCD display design for bus/metro,airport and other transportation,Shopping mall and retail store,replacement the traditional paper display. BDI Digital Signage HS CODE: 8528591090
1. High contrast, high brightness, greatly improving the layering of the picture, and better performance of details;Wide color range.
2. Sync play or interaction play between different displays
3. Shelf edge LCD display with slim and narrow bezel, advertisements are displayed without blocking the sight of consumers,.
4. Support WIFI/LAN,3G/4G(optional).Optional CMS software for content remote management.
5. Andriod / Windows Operation System are avaialble at your request.
6. Touch / Nontouch function can be for option