BDI 2D-FR+PC Integrated Sensor (Camera)
The BDI SYSTECH 2D-FRPCS102 is a Face Recognition and People Counting Integrated Sensor (Camera) developed by BDI SYSTECH. It integrates People Counting, Facial Capture and Recognition, Customer Property Analysis, People de-duplication and other functions in one device. With embedded deep learning algorithm and AI ship, it has the industry leading people counting and face recognition accuracy.
Using as an efficient tool to analyze offline population and gain insights, which can be widely applied to make operational optimization analysis on shopping mall and physical stores.
Using AI visual technology, BDI 2D-FRPCS102 embeds AI intelligent chip and deep learning algorithm, as well as the modules of video capture, analysis, compression and transmission, which enables the device to store and query data with high accuracy. On top of that, it also enjoys a delicate appearance and can be installed easily.
BDI 2D- FRPCS102
BDI 2D- FRPCS102 Face Recognition & People Counting Integrated Sensor (camera)
Powerful function. Simultaneously carry out people counting analyzing and face capture.
Highly integrated. Integrate with image acquisition, data analysis and data transmission.
Advanced algorithm. Dual AI chip, deep learning and detecting algorithm. The accuracy >98%.
Precise duplicate-elimination and customer property analysis. It can recognize people's gender, age, and expression.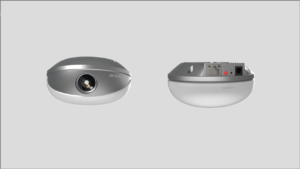 ♦WIFI. Built-in WIFI probe.
♦Low power consumption, 6W; PoE support
♦Broken network renewal supported. Front-end can store 2 years' data.
♦Installation. Support wall mounting and ceiling installation.
♦Automatically restart and resume after power and internet recovery.
♦Surge protection circuit. ♦Hardware watchdog
♦RTC(Real-time Clock): Faraday capacitor, battery-free; Free of transportation problem; 48-hours clock power supply.
BDI 2D-FRPCS-V5R1 BDI 2D-FRPCS-V5R1 Face Recognition & People Counting Integrated Sensor(Camera)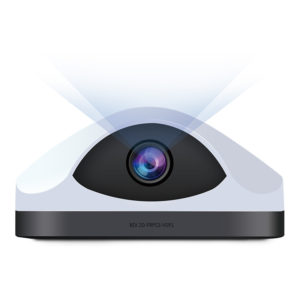 | | |
| --- | --- |
| Items | Descriptions |
| Production Solution | Hisili solution, Cable network and WIFI supported |
| Modular | Fixed Focus: 8mm,12mm,16mm;Resolution: 1080P |
| Installation Method | Ceiling surface mount, Wall-mounted |
| Distance of Snap | 8mm for distance<4m; 12mm for <3.5~3.65m; 16mm for<4.5~8m. |
♦ Face Detection, Recognition and Tracking;♦Head-Shoulder Detection and Tracking
♦ Age and Gender Analysis; Picture Quality Analysis and Massive Face Search
BDI 2D-FRPCS-V5R2 BDI 2D-FRPCS-V5R2 Face Recognition & People Counting Integrated Sensor(Camera)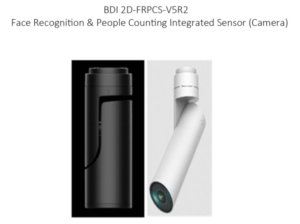 | | |
| --- | --- |
| Items | Descriptions |
| Production Solution | Spotlight type, White or Black; Cable network and WIFI supported |
| Modular | Zooming Range:3~12mm; 6~22mm; Resolution: 5 million |
| Installation Method | Surface Mount; Wall-mounted; Ceiling mount with hanging rod |
| Height of Snap | 2~5m; Theoretical Values |
| Distance of Snap | 2.7~13.5mm for 2~4m; Height <2.5m; 6~22mm for 4~25m |
BDI 2D-FRPCS-V5R3 BDI 2D-FRPCS-V5R3 Face Recognition & People Counting Integrated Sensor(Camera)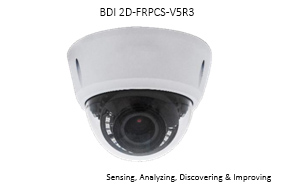 | | |
| --- | --- |
| Items | Descriptions |
| Production Solution | Hisili Solution; Dome type Camera, Cable network and Waterproof |
| Modular | Zooming Range:6~22mm; Resolution: 5 million |
| Installation Method | Surface Mount; |
| Height of Snap | 2~5m; Theoretical Values |
| Distance of Snap | 5~17m |