BDI TECH People / Visitors Counting System for Museum_ZYSM
Zhong-Ying Street Museum located in Shenzhen, with buildings total cover a 1688m2 is a thematic geography historical museum. It records and reappears century's vicissitudes of the nation. It is important for visiting and education. BDI TECH people / visitors counting system helps the operator to know well the number of visitors, the changes and trends of the visitors traffic then achieved a better resources and staff aligning, safety guiding and crowd control.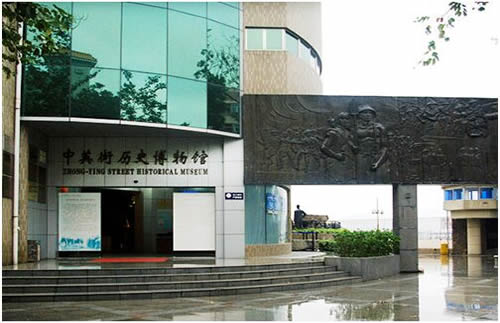 BDI TECH people counting sensor deployed overhead of the entrances and main aisles of the pavilion/exhibition hall to achieve a allover, real-time and accurate people detecting and counting. And the people counting software summarizes and analyzes the people counting data timely and accurately and provides the operator with the effective decision-making and operations based people counting and analyzing information in the form of professional, multidimensional and diversified reports. It provides with operators with the data support on management such as optimizing resource allocation, staffing, maximize facility use, safety guide, crowd control; operations such as marketing and advertizing and customer service improving etc. Indoor/Outdoor type of 3D sensors with overhead rack-mounted and surface mounted and with integrated with LED IR light lamp, it is competent to high density visitors traffic flow and night environment.
Examples of Data presentation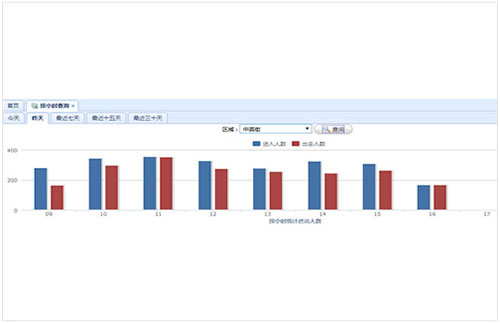 BDI TECH people /visitors counting system structure for Museum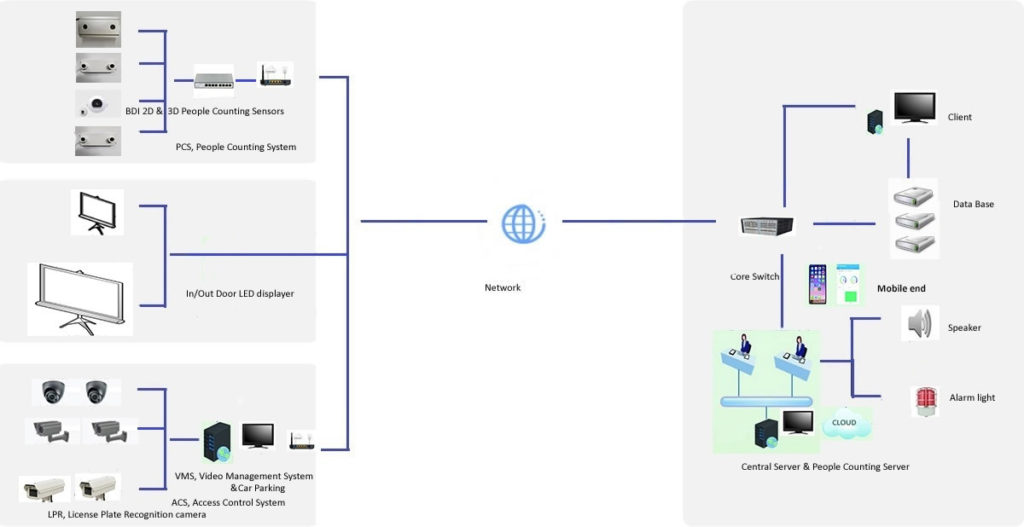 Installation