FMCG
Unlock deeper insights to solve merchandising, marketing and supply chain problems.
Improve Customers' Experience and Royalty by Understand Shopper Dynamics
Understand how and why shoppers make decisions on their path to purchase, tracking the impact of signage, packaging and store layouts.
Attract Consumers to Products on the Shelf
Help consumers find specific products instead of wandering around aimlessly – time is valuable and customer service and assistance is valued.
Increase Basket Size and Conversion Rates
Alert customers to special offers as they walk past an aisle. Offers include coupons and loyalty rewards. Stimulate future purchasing decisions and habits and measure marketing effectiveness.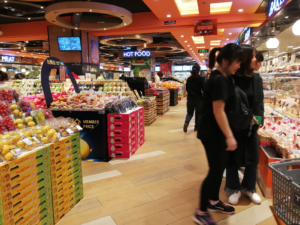 Pack Design Optimization
Get an understanding of pack design stand-out power and conversion rate with pre-launch research. Measure the design's effect on customer behavior.
Predict Market Share
Predict market share of new products in the retail space by discovering how consumers respond to a new product on the shelf.
Inventory Control
Minimize inventory and out of stocks while enhancing shelf availability.
Optimize Shelf Space
Find the optimal shelf layout that supports ease of identification and selection.