Electronic Shelf Lables (ESLs), is also known as E-tags or ESLs, BDI Endor 4.0 EPD ESLs, is High-tech in-store solution widely used by retailors and operators to display, modify and manage goods prices and other related commdodity information. They are widely used for retail chain store, like Grocery, Electronics, Telecom, DIY, Pharmacy, Cosmetics, Digital Signage; Supermarket, Fast Moving Consumer Goods, FMCG, and other industrial etc. all over the world.
Features of Electronic Shelf Lables, ESLs or E-tags
We provide a complete in-store ESLs solution
* Most advanced EPD Electronic Shelf Labels
* Cloud or CMS software system super integrated to retails HQ server
* ESLs Software integration service to in-store ERP/POS/DATABASE for synchronization
* In-store Transmission infrastructure set up with Access Point (Gateway)
* Accessories solution for shelf-edge installation
* Mobile APP for shelf-edge easy operation
* Customized software service
* Training and Technical support
Different Sizes solution in our BDI Endor 4.0 EPD ESLs family for you to choose.
What is Electronic Shelf Lables, ESLs or E-tags?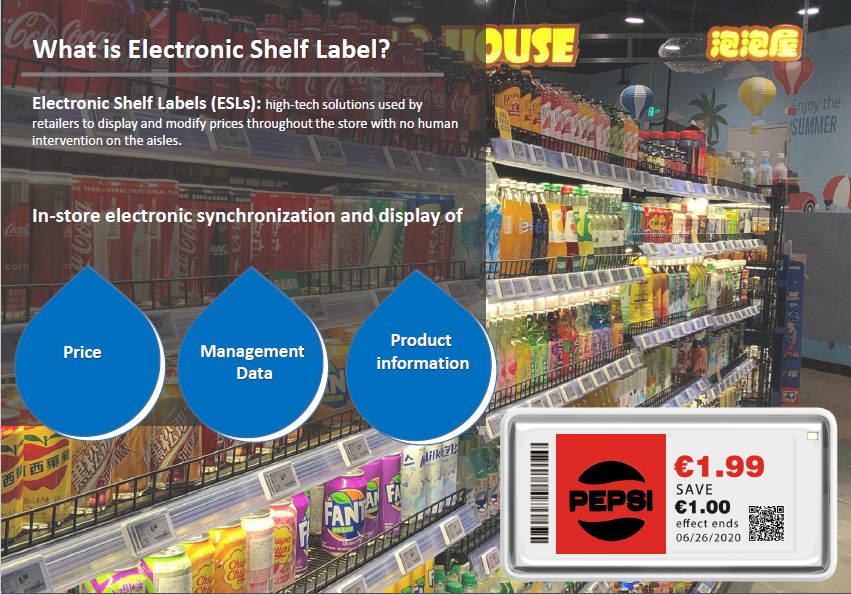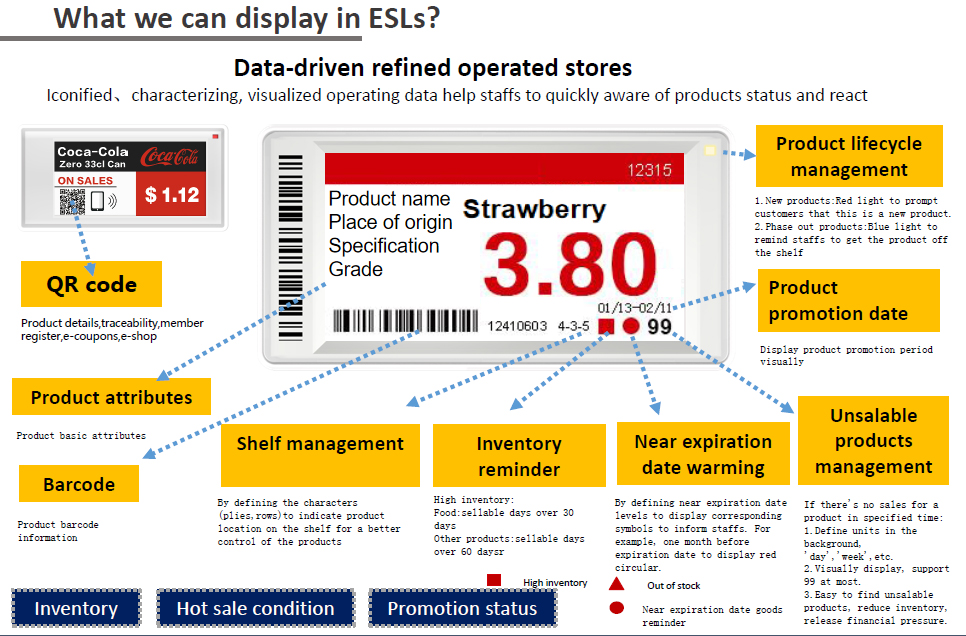 What does our ESLs or E-tags do for you?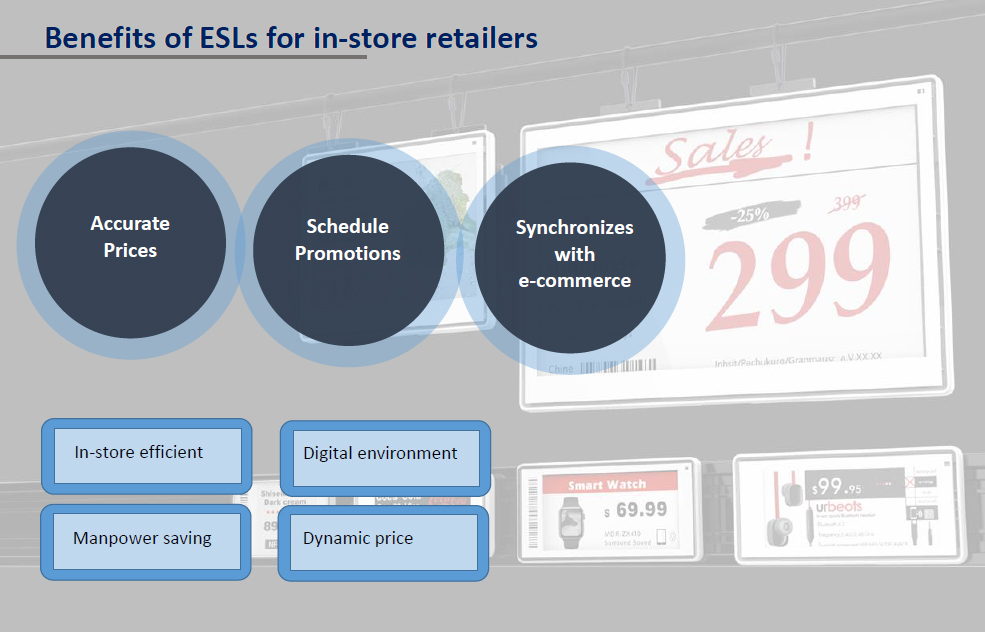 ESLs Solution, Composition and Principle (Hardware and Software)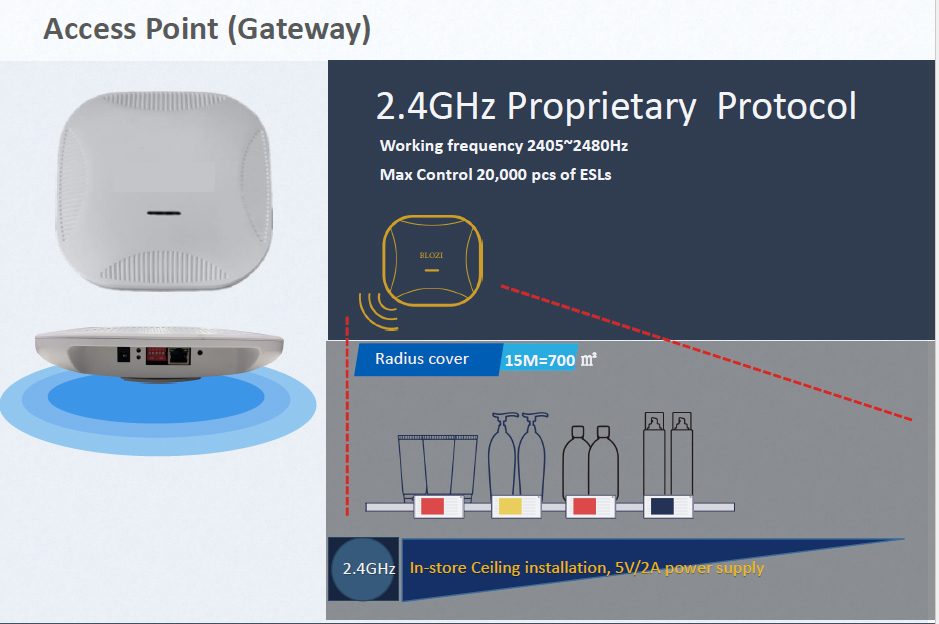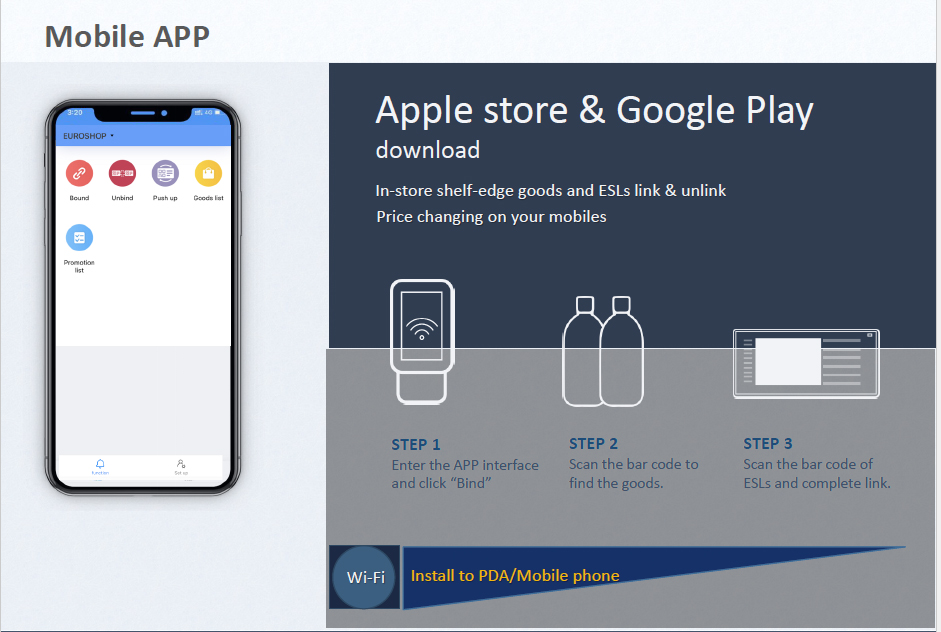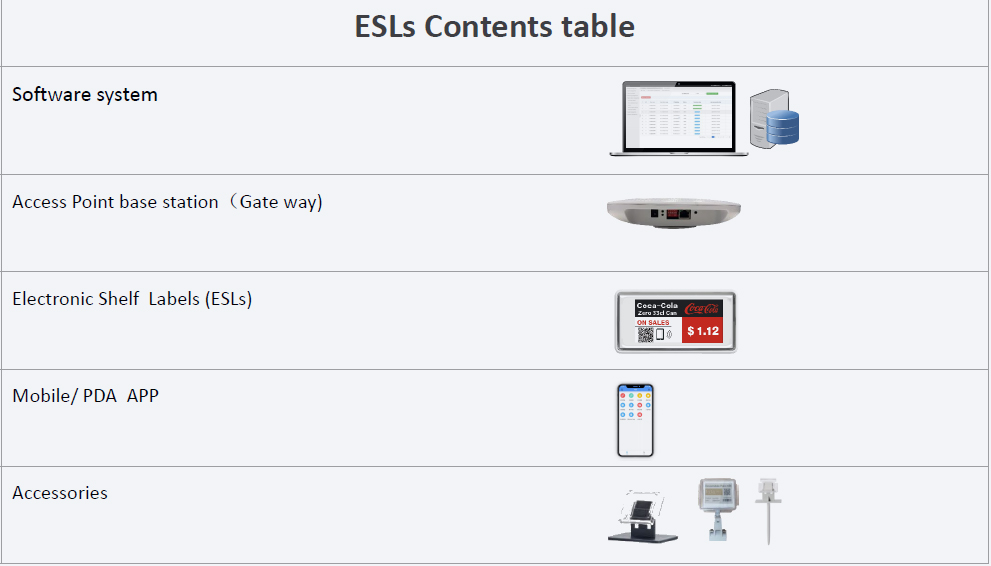 Topology of ESLs system–How does ESLs Work?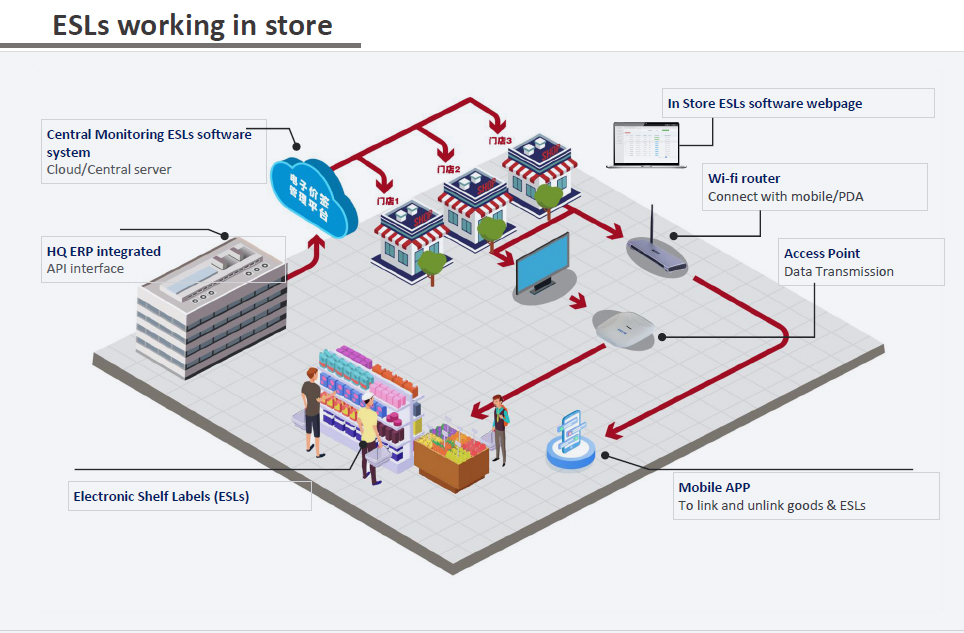 Case Study and Application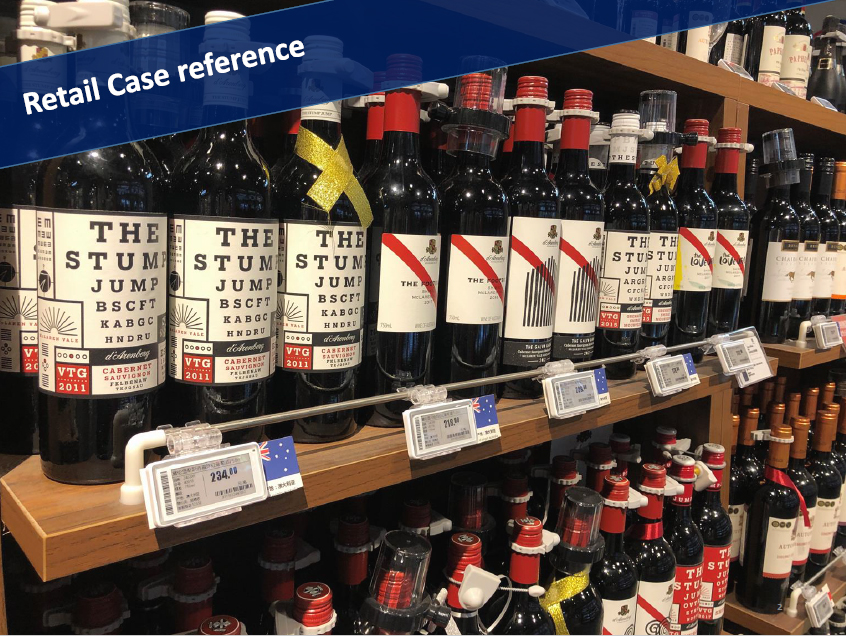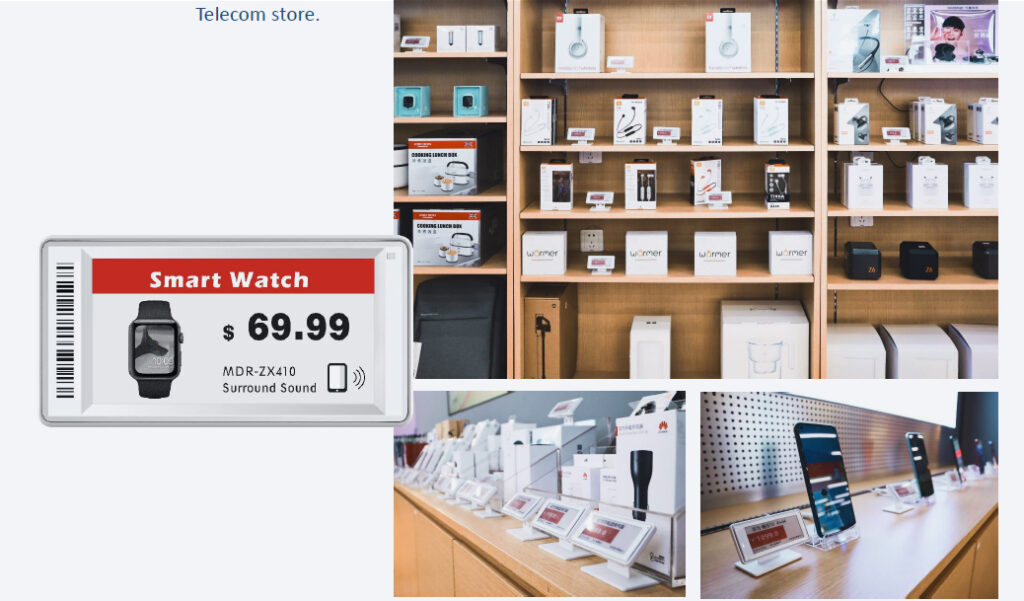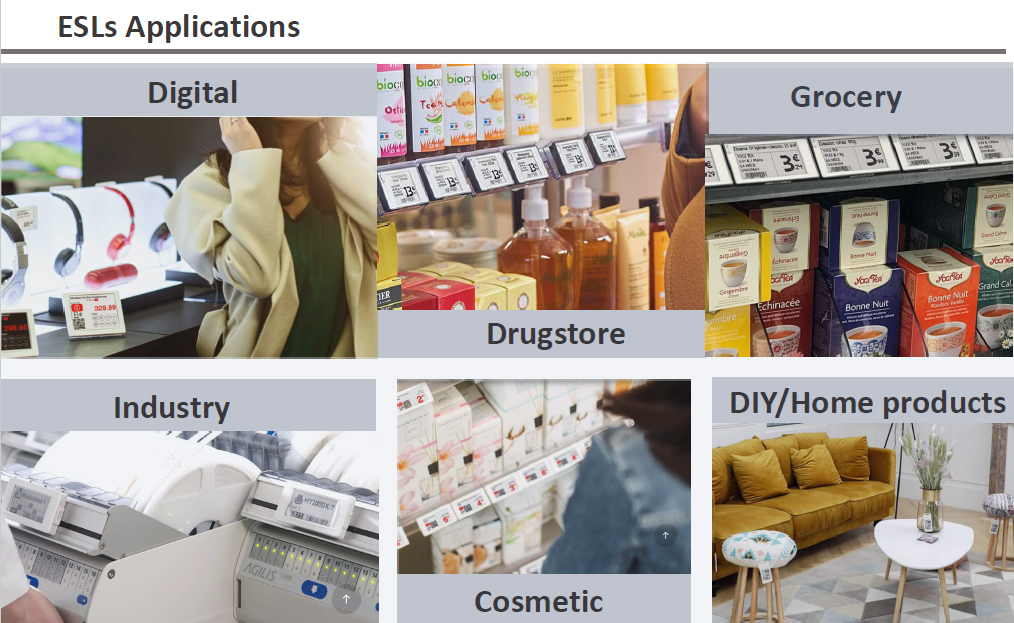 Let us work together to improve the costomers' experience in your store.
For more, Feel free to contact us!