Smart Touch Interactive Whiteboard, Smart board, Smart Whiteboard, Intelligent Flat Panel, our Smart Touch Devices cover from 55inch, 65inch, 75inch, 85 or 86inch, 98 or 100inch, and 110inch. They are all in one Infrared or Capacitive Smart touch screen HD LCD / LED Smart Electronic Interactive Whiteboard With in-built Android and Windows OS.
They are widely used for Company, School, Home, Hotel, KTV, Club, Bank, Airport, Shopping mall, Retail Store, Traffic Control Center, Security Monitoring and other industry.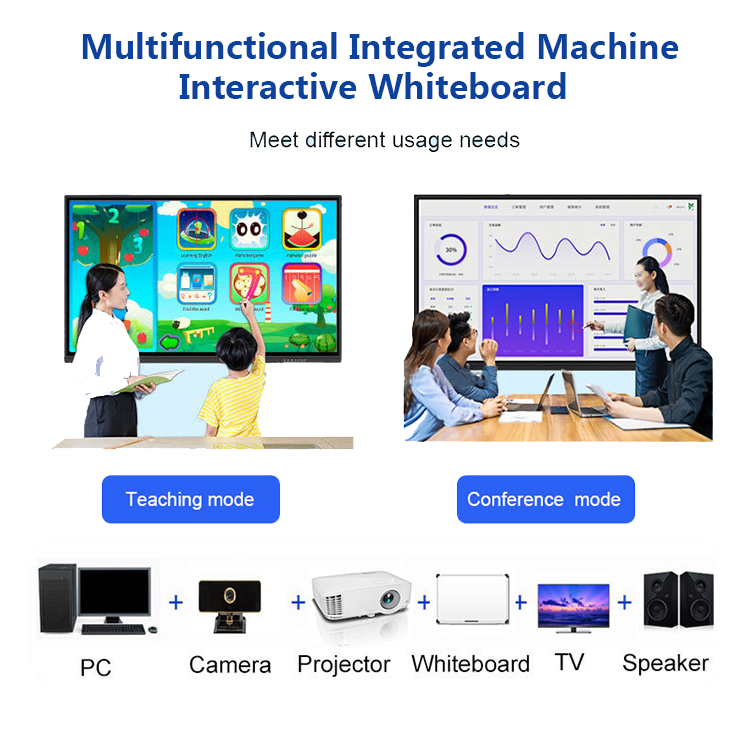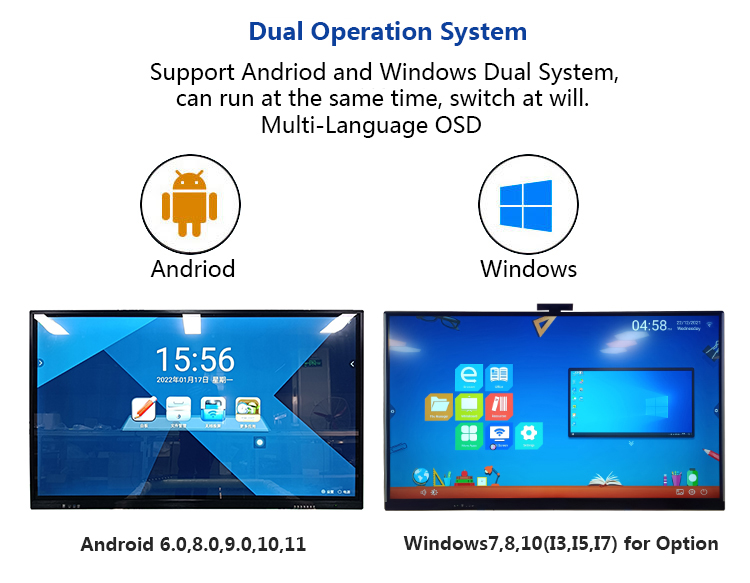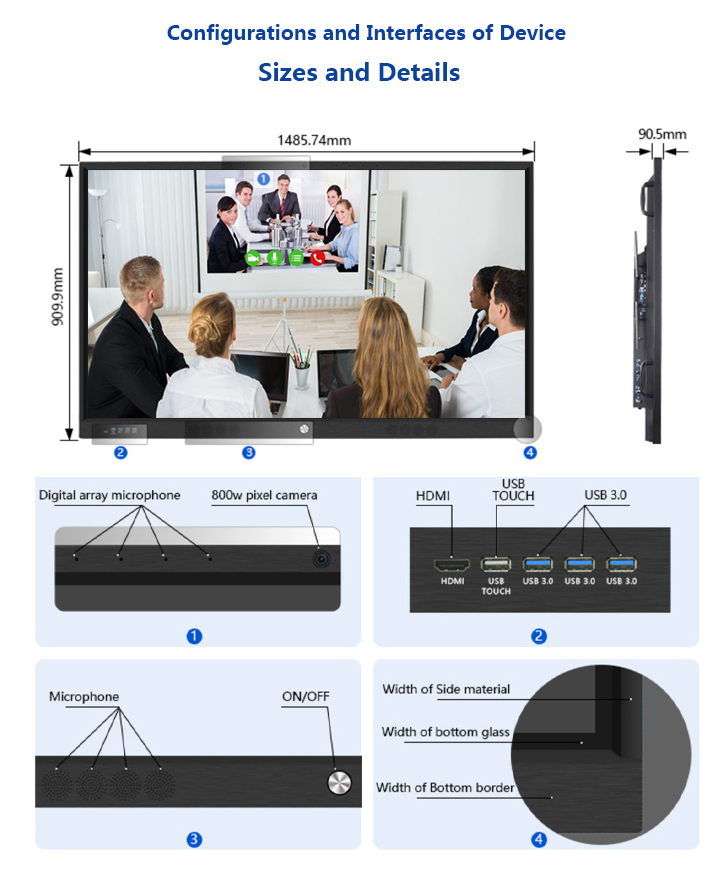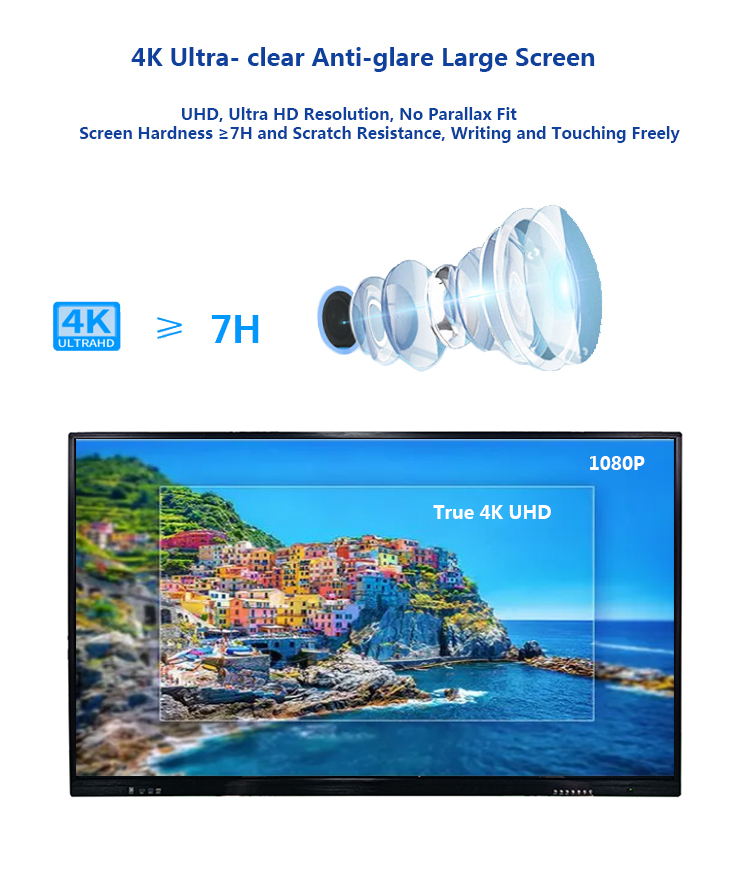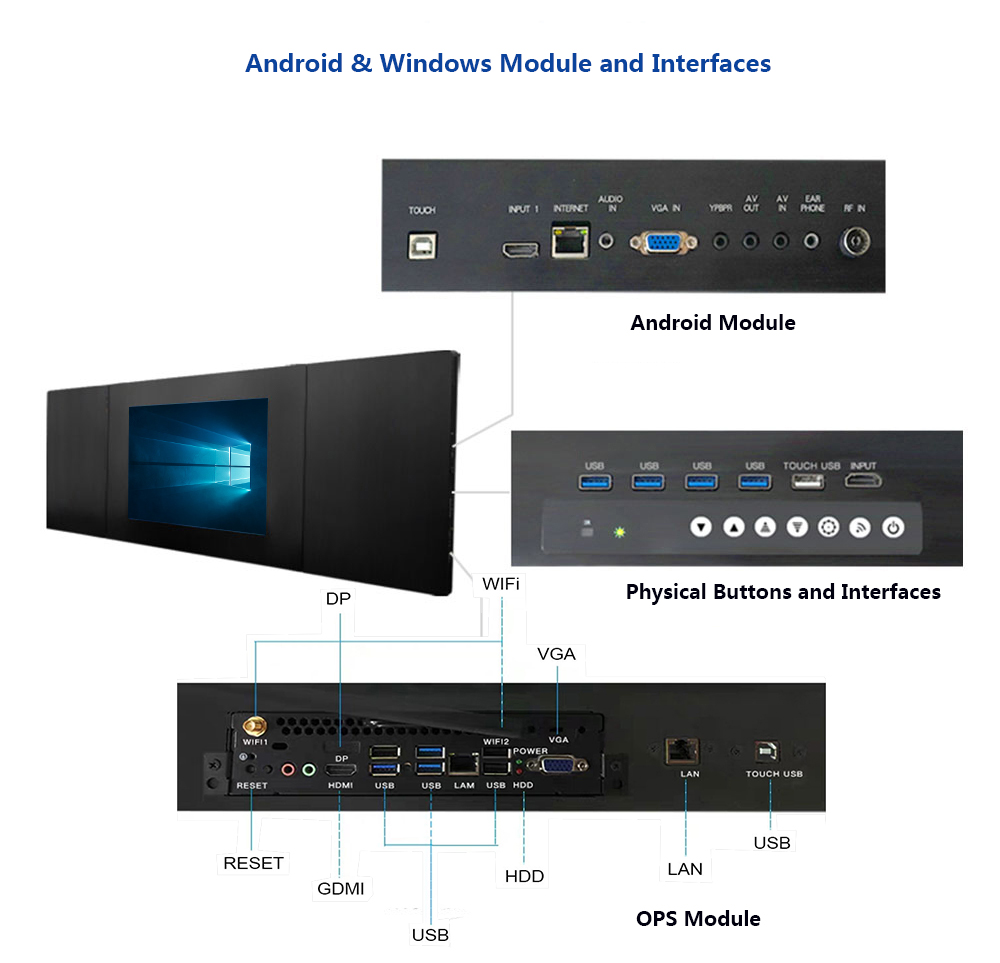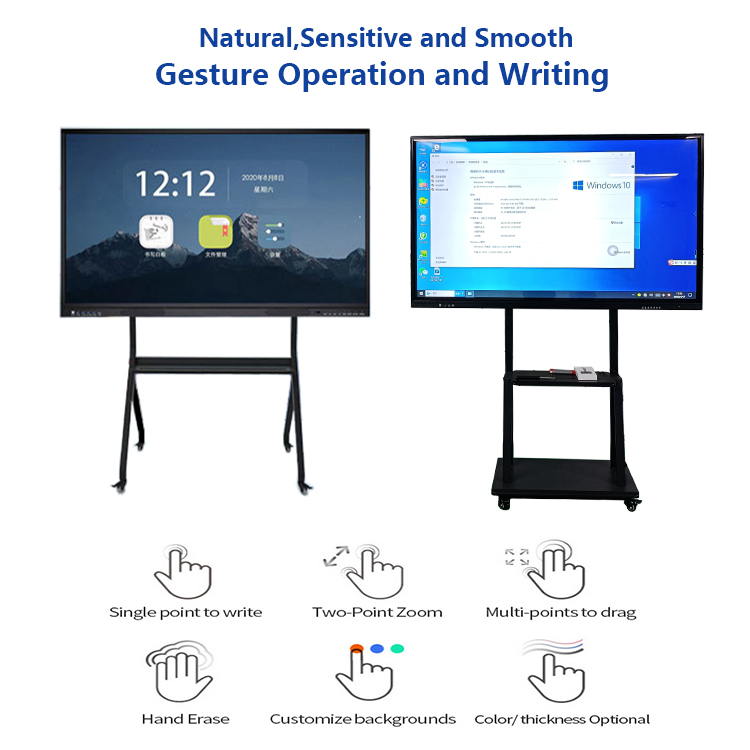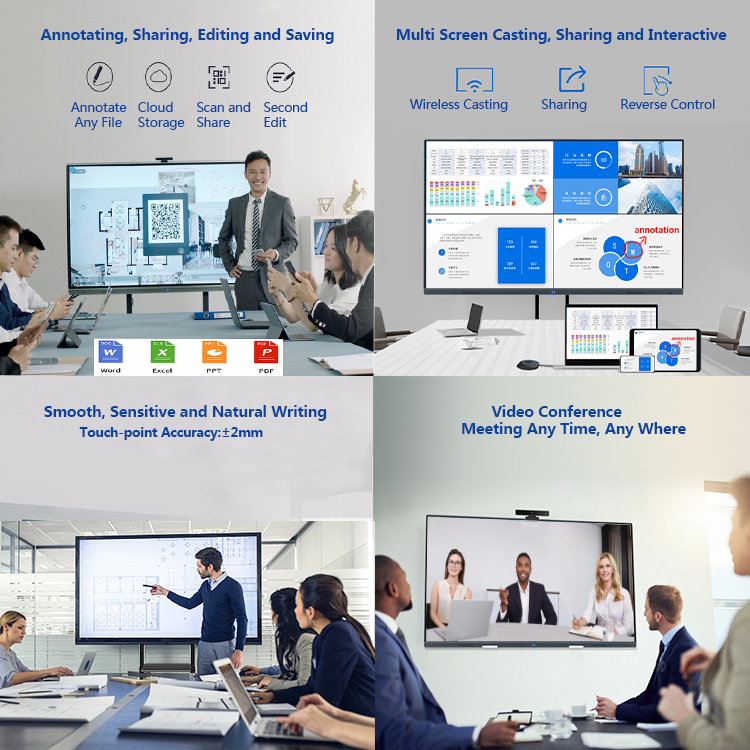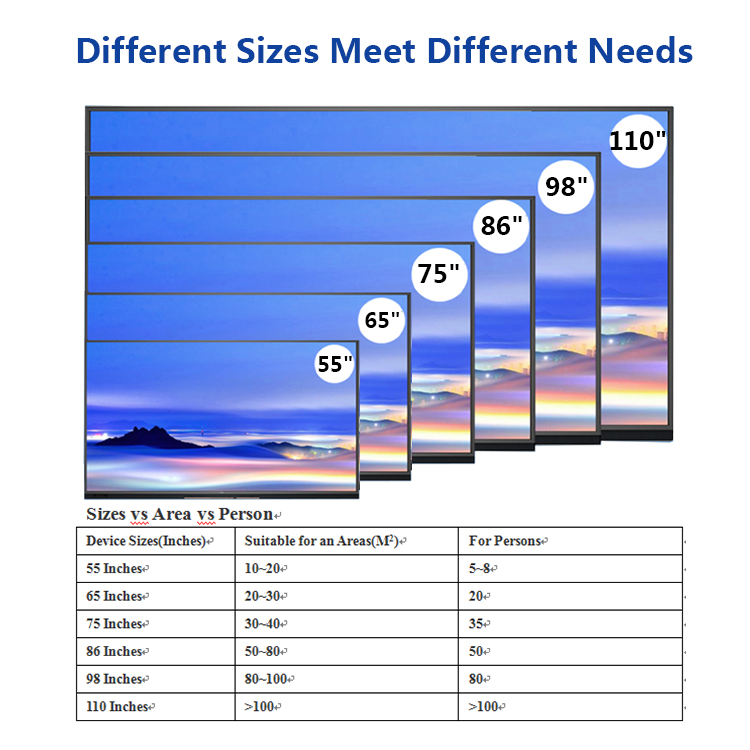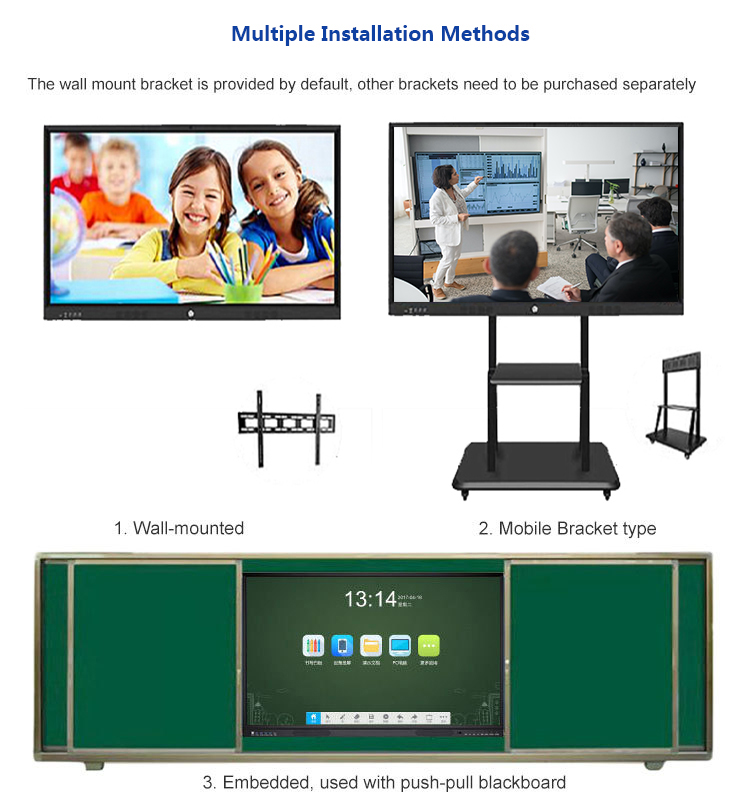 Key Features
* Aluminum Narrow bezel and modern design and Movable Stand with Casters and Locks.
* Toughened Anti-glare glass
* Front physical function buttons
* FHD 3840×2160 resolution, Original A+ Grade 4K LCD Display Screen and LED Backlight
* Front / Back mounted USB ports for Android and PC devices.
* Integrated Android & Windows Operating System; Powerful Dual System.
* 10/20-point IR/Capacitive Smart touch & Gesture Control.
* Smooth and Sensitive Writing by Fingers and or Smart Writing Pen.
* Build-in or External HD Camera and Array Microphone for option.
* Touch-control menu for on screen input selection
* Safety and Reliable with the approvals of CE, RoHs, EMC, L-VD, FCC, CCC etc.
* Ideal for the applications like School Class Room Teaching, Media and Conference Room, Office, Bank, Home, Hotel etc.
* OEM or ODM is welcome! Startup Logo, Package can be customized!