BDI 2D pEOPLE COUNTING SENSOR(Camera)
The BDI SYSTECH 2D is a single lens people counting device and yet supports all kinds of people counting demands. It collects and stores counting metrics at one minute granularity. It also supports real-time data delivery. Flash memory stores configuration settings and 12 months' data in pattern of LOOP coverage storage. The 2D people counting sensor (camera) supports real-time scheduled streaming digital video output for remote data validation.
ACCURATE ANALYTICS FOR PHYSICAL SPACES
BDI TECH 2D-I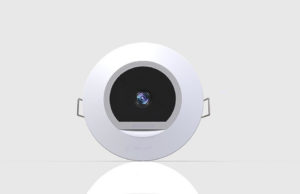 BDI TECH 2D people counting sensor
Easy, unobtrusive, aesthetics and overhead mounting.
Combined the state-of-the-art computer vision & the characteristics of image recognition and analysis technology with innovative algorithms which make the counting results accurate and robust.
TI dual core CPU, Industrial Grade IC, Operation more Stable & Durability.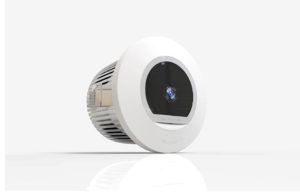 The BDI SYSTECH 2D sensor is IP addressable, enabling remote management and support, including software upgrades. It is configured through a simple, intuitive web interface and or WIFI. The Platform connection mode for sensors is active searching for platform (Self-building cloud platform supported) and connecting on the device-side.
The BDI SYSTECH 2D does not require an in-store PC or any other additional in-store devices required for data collection and delivery.
BDI TECH 2D-II
KEY FEATURES & ADVANTAGES
♦Video image collecting, people counting analyzing and data transmission integrated.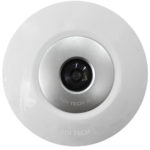 ♦Support H.264 video real-time delivery, embedded data base and web service.
♦ Based on deep learning and detecting algorithm, accuracy >98%.
♦ Max. visual angle 120°,1.8mm/ 2.5mm lens for option
♦Low power consumption, <4W; PoE support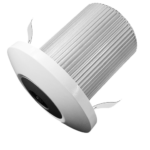 ♦Communication protocol: TCP/IP; RJ45X1, 10M/100M Ethernet self-adaptation.
♦Operation temperature: -20~60°C; Humidity: 0~95%.
♦Automatically restart and resume after power and internet recovery.
♦Built-in WIFI detector.
♦Aluminium alloy shell & heat sink design. Spring probe, self-locking device. No screw installation.